Thank you for coming to our WIPA Las Vegas panel "A Frank Talk About the Future of the Wedding Industry"!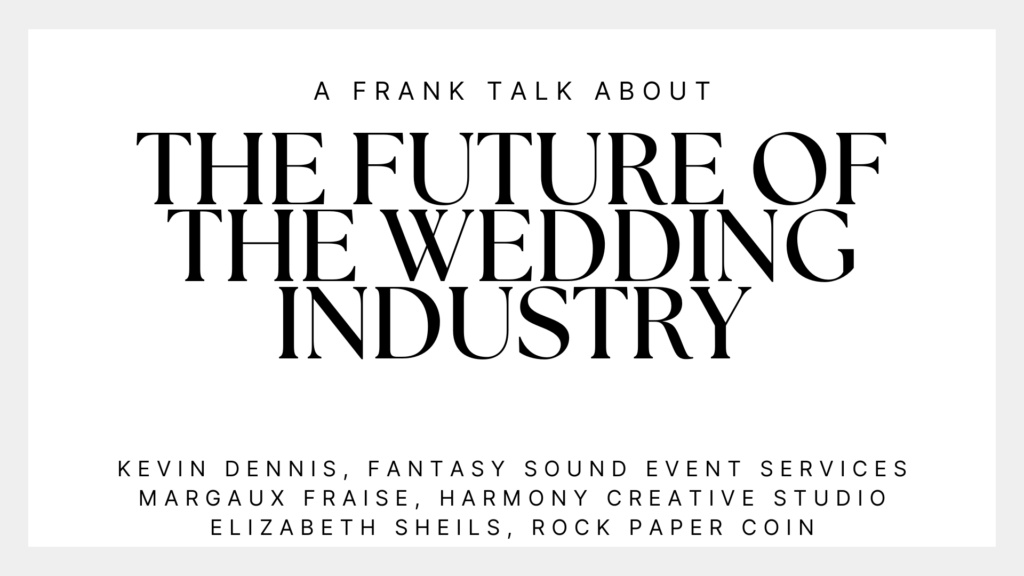 Kevin Dennis, Fantasy Sound Event Services
Instagram: @fsesevents
Margaux Fraise, Harmony Creative Studio
Instagram: @harmonycreative
Check out Margaux's Wedding Summit Series!
Elizabeth Sheils, Rock Paper Coin
Instagram: @rockpapercoin
Start your 30-day free trial and get 1 year free on RPC with the code 'RPCYEAR'!