With a degree in accounting, it seemed like Michelle had her career laid out for her when she began working in the corporate world at companies like Deloitte and Coach. It wasn't until she started a stationery business in 2004 that she discovered what many already knew at the time: The events industry was chockful of incredibly talented creatives, but few had the business experience to truly understand the strategy behind running a sustainable company.
After spending a few years immersed in the industry, Michelle started a blog in 2009 aimed at educating fellow event professionals in the business of weddings. Be Sage Consulting (formerly Sage Wedding Pros) quickly took off as it was one of the first B2B resources specifically tailored to creatives who wanted to become better entrepreneurs. Since then, her business has developed into a consultancy and she now works one-on-one with event pros to adjust and redefine their business strategies. Be Sage Consulting (formerly Sage Wedding Pros) also hosts an annual Be Sage Conference, which welcomes creative entrepreneurs from around the world for a weeklong mastermind on all things business.
Michelle was named one of the Top 1000 Event Professionals by BizBash Magazine in 2019. Her thought leadership has carried over to her professional speaking circuit, where she has been asked to speak at numerous national conferences including The Special Event, WeddingWire World, NACE Experience, POSH Retreat, ABC, and BizBash Live, as well as local chapter meetings for WIPA and ILEA. She is also a regular contributor to Wedding Business Magazine and has been featured on Planners Lounge, WeddingIQ, Aisle Planner, and countless other industry publications.
Speaking Topics
The CFO Mindset –  How to Think Like a Money Master*
The Money Plan – Create a Cash Flow Strategy for Your Event Business (workshop)
The Amazon Effect –  How to Shift Your Event Business to the Demands of Today's Consumer*
The Pricing Puzzle – Where Marketing Meets Money to Make More Profit*
Scaling Your Event Business – How to Intentionally Grow with Focus & Clarity*
The People Plan – Hiring, Training, and Management Strategies for Your Event Business*
*Available for virtual presentations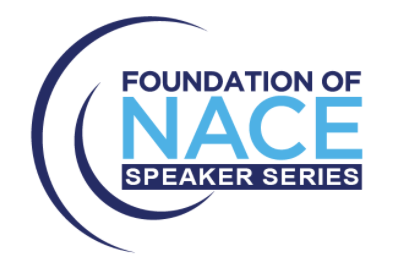 Already booked this speaker?
Getting to Know You
What topics do you enjoy speaking on the most?
I love to talk about money and finances! It's the one that scares people the most – but also the most important. People find it intimidating. Sometimes they have math PTSD leftover from middle school. I love talking about it because I'm great at speaking in everyday language that people can understand. I see people's wheels begin turning… the light is on… and hope is alive. People begin to understand how to earn more from their business and that is so EMPOWERING.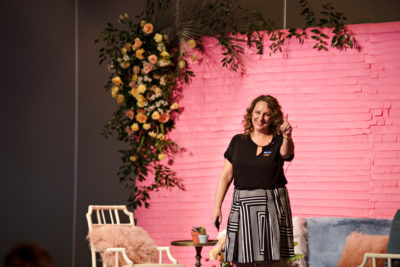 What topic would you love to tackle next?
One of my strengths is being visionary. Along with that, I'm really good at connecting dots and seeing patterns. I love talking about how economic, social, behavioral trends impact the events industry. The benefit of being in this industry for over 15 years is that I see the cycles of our industry's evolution. I can see how the dominoes line up to create a ripple effect in how people buy, how people do business. This is something I explore in the Amazon Effect talk that I do. But, I want to use this visionary trait to talk about some of the passing fads and permanent changes that I foresee in our industry because of the pandemic.
How would you describe your speaking style?
I'm ALL about action, baby! I'm all about showing people the steps to move their business forward.
What has been your favorite speaking engagement to date?
I have been lucky to have been invited to speak at a couple of conferences in Mexico and those have been my favorite. The challenging part is that I presented in Spanish! I am a native speaker, but growing up I never studied business terminology in Spanish. So, that is a huge learning curve I do whenever I present in Spanish. I love these conferences because I come away with so much knowledge and information about how events are produced internationally. Many things are the same, but many things are different. Mexicans (and Latin Americans, in general) definitely have a WOW impact that I absolutely admire.
When heading to a wedding industry conference, I never leave home without my….
I LOVE my Cuyana tote… big enough to hold my laptop, a book or two, a sweater, this big scarf thing (that doubles as a blanket – for cold airplane trips), and all my electronic doohickeys.
Where would you love to speak next?
I'd love to do more speaking internationally. If all goes well {meaning: if borders open}, I'll be in Europe for the summer of 2021. If you're looking for an events industry speaker, look me up! 😉