Mark Your Calendars!
On January 17, 2024, we kick off our annual Wedding Industry Speakers Course. This immersive 8-week program is designed to propel both budding and established speakers to new heights in the event industry.
Each week, join us for a live session where we delve deep into the art and business of speaking. Did you miss a session? Not to worry! Every class will be recorded and made accessible to all registrants. A comprehensive range of topics will be explored, including-
Crafting Speaking Goals and Defining Your Thought Leadership Platform
Choosing Competitive Topics and Crafting Engaging Descriptions
Marketing Your Speaking Services
Effective Pitching to Organizations and Event Industry Conferences
Mastering Pricing and Agreement Strategies
Navigating the World of Audio-Visual and Technology
Designing Presentations and Adapting to Diverse Audiences
Strategies to Enhance Rebooking Opportunities
Engaging and Converting Your Audience Beyond the Stage
The ROI of Speaking + Monetizing your Opportunities
To support your learning journey, you'll receive a detailed workbook, tailored homework assignments, and interactive live chats to address all your queries. This course is a culmination of years of industry experience and insights, and we're thrilled to share it with you.
Whether you're in your first years of speaking or merely toying with the idea of stepping onto the stage, this course is tailored for you. Join us, and let's embark on this transformative journey together.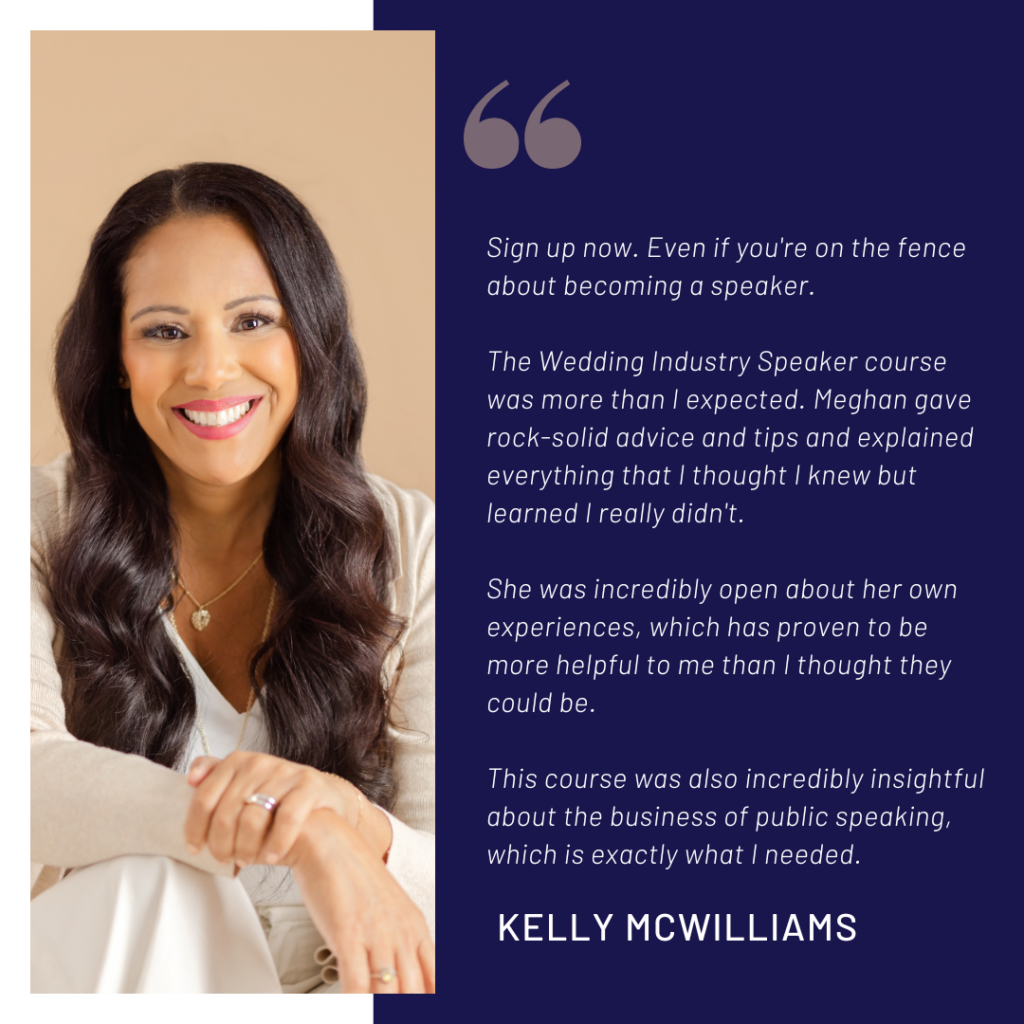 ---
Join the Course!
Don't miss $599 early bird pricing through DEC 31, 2023. Price increases to $699 on Jan 1.