Margaux Fraise is the owner + creative director of Harmony Creative Studio, an award-winning boutique wedding firm in Los Angeles, CA. Since moving from retail consulting to events in 2011, her goal has been to design weddings with intention, infusing celebrations with her signature organic and minimal style yet still tailored to each couple.
A Stage IV breast cancer survivor, she has a unique perspective on what is truly valuable in love, life and weddings – and brings that viewpoint to help her clients hone in on what matters to them. As a result, her work has been featured in numerous publications, including Style Me Pretty, Brides, and Green Wedding Shoes, among others.
Margaux serves as a wedding business educator, frequent podcast guest and motivational speaker. Her meticulous onboarding, planning, design and execution procedures have also caught the attention of her peers, and she shares insight regularly on efficient systems for creatives. Margaux has launched multiple educational courses for wedding pros and hosts the twice-yearly premiere online summit for wedding pros: the Wedding Summit Series.
Speaking Topics
From Chaos to Clarity: How My Worst Client Skyrocketed My Event Business
Niche Down: The Secret to Growth
Uncovering the Attributes of Your REAL Ideal Client
Best Foot Forward: The Onboarding Process for Wedding Professionals
Styled Shoot Success: How to Execute a Shoot That Will Pay Off
Decoding Client Inquiries
Worst Case Scenario: Safeguarding Your Biz from the Unexpected
Already booked this speaker?
Getting to Know You
What topics do you enjoy speaking on the most?
I always love to speak on resilience, mindset, and systems – things I was able to really get a handle on during cancer treatment. Because I have the value of hindsight, I can really be a help to others going through difficult times and show them how to come out stronger, more capable, and better poised in their businesses.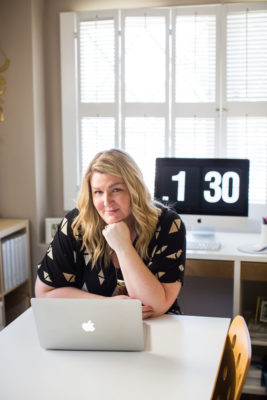 What topic would you love to tackle next?
I'm currently working on several topics related to my website and how we use it as both a sales funnel and a multi-functional client tool. I'd also love to do deeper dives into wedding planner-specific topics about working with clients and the vendor team effectively.
How would you describe your speaking style?
I'm an animated person by nature – and my speaking style reflects that. Being a true extrovert, I feed off a crowd and love to bring energy and passion to the stage, while being sure to highlight poignant parts of my talk with calm and compassion.
What has been your favorite speaking engagement to date?
I speak at medical events sometimes about patient advocacy and how to stay sane during cancer treatments, and those are always super rewarding. For the wedding industry – I really loved speaking at TSE this past year, because there are so many different types of wedding pros you really have to broaden your message to be applicable to all, and I love a challenge.
When heading to a wedding industry conference, I never leave home without my….
I swear by these little watermelon throat drops by vocal coach told me about – I always have several bags on me when I travel.
Where would you love to speak next?
I would love to speak internationally. I've traveled pretty extensively and even lived in Australia for a time, so I'd love to be able to reach a whole different audience in either Europe or Australia.