Leah Weinberg is the Owner & Creative Director of New York City-based wedding planning company Color Pop Events and author of the newly published book, The Wedding Roller Coaster.
Celebrating eight years of business, Leah continues to leverage the organization skills, calm communication style, and ability to multi-task she initially developed as a commercial real estate lawyer in her previous career. 

Her colorful work and party planning tips have been published online and in print with Vogue, the New York Times, People, CNBC, Bravo, Martha Stewart, and The Knot, among others.
Recently, Leah has been recognized as a 20 on the Rise winner by Honeybook and the Rising Tide Society, one of the 25 Young Event Pros to Watch by Special Events Magazine, and one of BizBash's Top 500 Event Pros in the US.
A WeddingPro Educator with The Knot + WeddingWire since 2020, Leah travels throughout the country sharing insight with her peers regionally, as well as at national conferences such as ALT Summit, NACE Experience, and The Special Event.
Speaking Topics
Guiding Your Couples Through the Wedding Roller Coaster*
Implementing Systems, Processes, and Automation in Your Boutique Event Businesses*
Leveling Up Your Event Business
Defining the Lines of Brand Authenticity in the Event Industry
How to Turn Your Side Hustle into a Fulfilling Creative Career
*Available for virtual presentations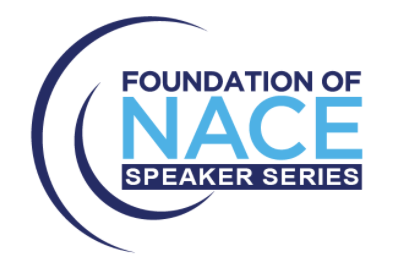 Already booked this speaker?
Getting to Know You
What topics do you enjoy speaking on the most?
One of my favorite topics currently is Leveling Up in Your Business. That talk not only gives listeners actionable steps on how to grow and expand their business, but it also addresses the importance of openly talking about our missteps and being #vulnerable. There's also a fun bit in there about what happens when people think you're selling cupcakes, but it's only t-shirts instead.
What topic would you love to tackle next?
Next up I want to dive into the psychology of weddings — really examine why people get so weird when it comes to weddings (both couples and those around them) and try to understand what's behind that behavior. Having that understanding will allow us to serve our clients better and it will also *hopefully* help us not take things so personally sometimes.
How would you describe your speaking style?
I'm energetic when I speak and also draw upon a lot of my life experience to give real-world examples. I'm big on humor and coming off as fun, down-to-earth, and approachable. I want people to feel like they know me after they see me give a talk and feel like they can come up to me afterwards with a hug.
What has been your favorite speaking engagement to date?
I spoke at NACE Orlando in Spring 2019 and had a blast! They were a really great group of professionals and had wonderful energy. The event was also at the brand new Margaritaville resort, so the location wasn't too bad either!
When heading to a wedding industry conference, I never leave home without my….
Colorful sneakers! Far from critical, I know, but they've sort of become my trademark so I never leave home without them!
Where would you love to speak next?
I would love to get some international speaking opportunities on my resume, so I am definitely ready to travel! Also hoping to snag some West Coast speaking gigs in 2020.