A nuptial maestro for a decade, josé has made a name for himself with his chill vibe and generous command, with his planning and design aesthetic making him one of the top rising wedding planners in NYC. He is frequently sought for his expertise on The New York Times, Brides, NACE, and more, as well as his work featured with Martha Stewart, Essence Magazine, Sophisticated Weddings Magazine, New York Weddings, and the Best of The Knot. Recently, he was named one Biz Bash's Most Influential Event Professionals.
José lives in Brooklyn Heights with his three children, and as a single dad, has learned how to keep his cool under pressure. During COVID, José and his family chose to take TikTok by storm during quarantine! As a result, he has been featured and had appearances on NowThis News, CBS AtHome Videos with Cedric the Entertainer, Ellen's Game of Games, Tamron Hall Show, Univision Se Habla USA, and The Drew Barrymore Show. If that's wasn't enough, José was named co-host of Season 2's webseries Parenting Wins airing in March 2021.
Speaking Topics
Gen Z is Coming: Here's What You Need to Know
Harnessing TikTok for Your Business
Building Business After a Life-Changing Moment
Marrying Wellness and Weddings
Being a Single Parent in the Event Industry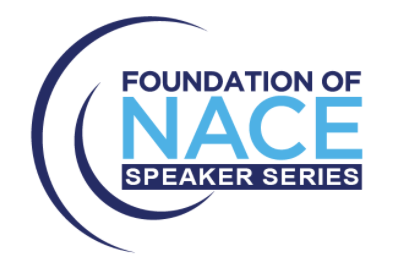 Already booked this speaker?
Getting to Know You
What topics do you enjoy speaking on the most?
Topics I enjoy speaking on the most is how to manage a work/life balance, particularly if you're a parent or have been through any life changing events such as a breakup, divorce, or loss of any sort. Speaking on wellness also ties into all of these aspects. My personal journey as a single gay father gets to weave in and out of these topics.
What topic would you love to tackle next?
I don't pretend our industry isn't a wasteful one, so I'm looking forward to sharing my knowledge on ways to have an impact on our community and yours.
How would you describe your speaking style?
Equal parts of knowledge and heart, a dash of humor with a pocketful of charm.
What has been your favorite speaking engagement to date?
Believe it or not, my favorite speaking engagement was recently outside of the wedding industry speaking to high school students on the topic of LGBTQ Youth and gender identity. It was my way of giving back to my own community.
When heading to a wedding industry conference, I never leave home without my….
My iPad, essential oils (peppermint, lemon, and lavendar), a trashy magazine, and my favorite navy hoodie no matter the weather.
Where would you love to speak next?
Engage Summit!