Hustle + Gather is a training and consulting firm that is on a mission to inspire others to take big leaps, dream big dreams, and create amazing teams that grow profits and enjoyable (but productive) culture within business. They specialize in the hospitality industry and have coached and trained businesses to increase their profitability while creating a kick-ass team along the way.
Over the past 15 years, Courtney & Dana have built and operated three successful businesses in the Raleigh NC area. Starting off from ordinary, they paved their way by sheer grit and tenacity splashed with some therapy and coffee along the way. They are on a mission to inspire others to take big leaps, dream big dreams, and create amazing teams that grow profits and enjoyable (but productive) culture within your business.
Speaking Topics
Connecting Culture with Client Experience: A Winning Strategy
Forget Work + Life Balance: Why It's All About Integration Right Now
Stop Getting in Your Own Way: How to Run Your Business Without it Running You
How to Communicate and Show Gratitude Effectively Amongst Colleagues
Loyalty isn't Dead: Creating an Atmosphere of Retention
Navigating Crisis and Hardship in a Team Setting
Build Your Dream Team: Employment tips for event businesses
Find Your Freedom: Harnessing your entrepreneurial spirit through team building
Already booked this speaker?
Getting to Know You
What topics do you enjoy speaking on the most?
We love speaking on all things team! We are passionate about team building, and using this very scary step to scale and grow your business. We had NO idea how much our business would be impacted when we hired our first team member – it is the best step we ever could have taken and we love to shout it from the rooftops – or at least speak about it from the stage.
What topic would you love to tackle next?
We are always vision-casting and thinking about our next move. We are currently working on learning more about the psychology behind an entrepreneur, what drives them, what motivates them, and why we constantly need to continue creating. This constant need to evolve and marrying that with real life is something that we are super interested in because let's be real- work/life balance is all a myth.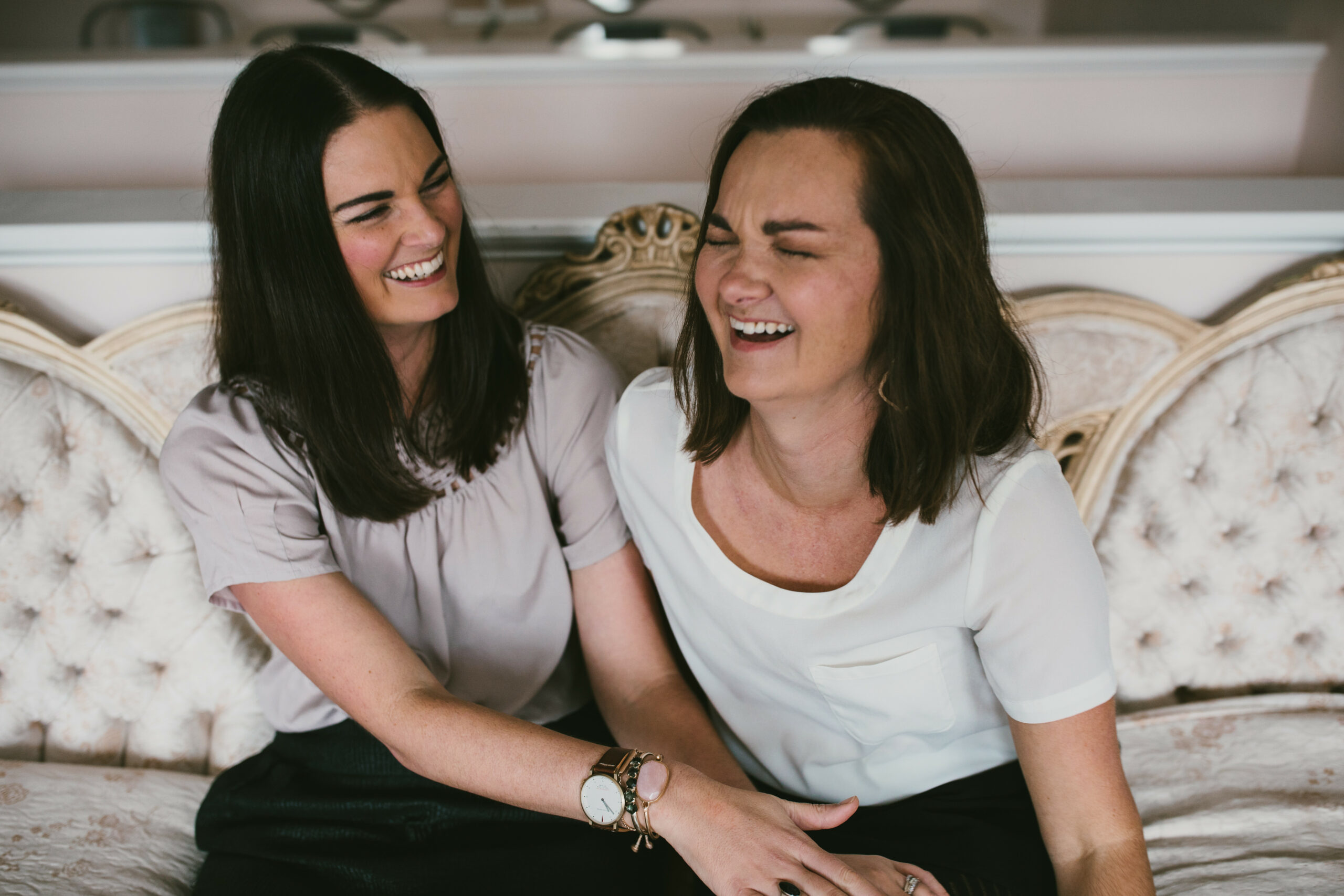 How would you describe your speaking style?
Fun! We love what we do and it comes across when we speak. We are energetic, passionate, and our goal is to always make the listener not feel like they just sat through a session, but rather a really great conversation with a friend.
We are authentic and transparent – we have made some mistakes – some doozies in fact – and we aren't afraid to be real and share a laugh or two at our expense. We love inspiring people to take the next big steps in their business or life and when we are speaking, you can't help but feel that energy!
What has been your favorite speaking engagement to date?
This is a tough one! We have a special place in our hearts for all the webinars during COVID – mostly because it was what kept us sane and it felt good to put our energy into something.
However, our favorite engagement so far has to be Wedding MBA. We spoke in the venue track and although it wasn't our favorite topic- the energy in that room was palpable. It was our biggest audience to date with about 1500 attendees. It was electrifying to be on such a large stage and the feedback made us realize this is exactly where we should be!
When heading to a wedding industry conference, I never leave home without my….
For Dana, it is her plethora of hair products and tools. She brings an insane amount of stuff anywhere she goes. Think multiple Ziploc baggies, hairdryers, and curling irons. Courtney always teases her about it – but lo and behold, every trip – who is borrowing all the hair stuff??
For Courtney, it is her yoga mat. It allows her to stay centered and focused. As a high-functioning introvert, it gives her the space for reflection and some quiet time.
Where would you love to speak next?
We would love to speak at Engage! – preferable a European one – but really we would be honored just to be asked to any! We love the prestige of the conference and the professionalism of the attendees. These are our people! People that are passionate about what they do and are #bosses in every part of their life. We want to help them grow and sustain amazing teams so they can dream up their next amazing thing.