Aleya Harris, CPCE is the founder and owner of Flourish Marketing, an agency dedicated to helping service-based creative entrepreneurs reach their full potential through "done with you" and "done for you" marketing education, strategies, and copywriting solutions that attract more clients. She is a firm believer that business owners should make good money doing what they love, and she uses her position as an industry thought leader to share tangible revenue growth tools.
Aleya has made it her mission to transform small business owners from invisible and overwhelmed to sought-after and confident.  Her decade-plus long career, including being a chef, catering company owner, and Marketing executive for a major foodservice corporation, has provided her with a multi-faceted knowledge base she leverages to create actionable strategies for passionate empire-builders looking to turn their talent into treasure.  Her engaging personality makes learning how to develop lucrative streams of income fun, inspirational, and valuable.
As a professional speaker, she fosters interactive discussion about practical marketing tactics and profit-driven storytelling to motivate her audience to take charge of their financial futures. Her quality presentation skills and expertise in social media marketing, brand storytelling, marketing strategy, and email sales funnels have earned her spots and top rankings on stages across the nation, including The Special Event and Catersource.
A WeddingPro Educator for 2021, Aleya also currently serves as the marketing committee chair for NACE National and is the proud founder and head of the NACE Black Caucus.
More recently, Aleya was honored as the 2020 NACE Emerging Member of the Year, celebrating her commitment and dedication to the organization along with President's Award for Leadership in Diversity, Equity, and Inclusion for her work with NACE to develop an action plan for Black member support. She has received the Certified Professional in Catering and Events (CPCE) designation to add to her list of accolades, which also includes being a StoryBrand Certified Guide.
Speaking Topics
Book More Business with Social Media: How to use the 7 Abundance Keys to Turn Followers into Dollars
Vanquish the Villains on Your Entrepreneur Hero's Journey: What's stopping you from reaching your business's happily ever after?
Break Out of the Sea of Sameness with the Power of Storytelling
Using Your Brand Voice to Build, Nurture, and Strengthen Meaningful Relationships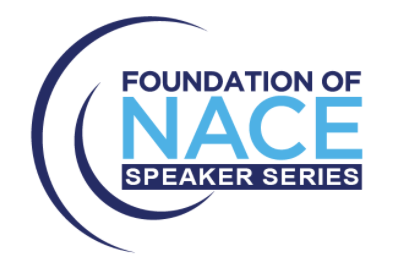 Already booked this speaker?
Getting to Know You
What topics do you enjoy speaking on the most?
I love speaking on topics like: The Marketing Funnel, E-mail Marketing, Storytelling & Brand Messaging, and Narrative-Based Websites to Convert More Visitors into Customers.
What topic would you love to tackle next?
Often it is difficult to know what next steps to take in your business because you are so immeshed in the daily operations. I would like to help wedding, catering, and events business owners learn how to evolve their businesses to reach their full potential. I am developing a Business Evolution Framework which illustrates the way finding "signs", roadblocks, and tools of a successful business growth journey. The framework is designed for the established business owner who has passed the foundation building stage and wants to figure out how to grow instead of becoming obsolete.
How would you describe your speaking style?
I am a dynamic interpersonal communicator and presenter with the exceptional ability to inspire, motivate, and equip my audience. From big stages, like Catersource, to webinars, and events, I love opportunities to connect, help people develop, and create the space for my fellow entrepreneurs to see their visions manifest.
What has been your favorite speaking engagement to date?
I enjoyed speaking at Catersource 2019 all about how to create strong social media accounts in my session "Under the Influence!". The Catersource audience is always stellar, but this particular group was engaged, inquisitive, and dedicated to their own success. I was impressed by how much they were dedicated to using the information I presented to make a positive change in their businesses.
When heading to a wedding industry conference, I never leave home without my….
Little pink bag to collect attendee business cards and a little notebook. I love making personal connections and really want to see the people who come to my sessions be successful. I enjoy following up, being available for questions and cheering them on.
Where would you love to speak next?
Internationally would be awesome! I love to travel and being able to help people on a grander scale would be amazing.