Thank you for coming to our NACE Experience 2023 panel on "A Frank Talk About the Future of the Wedding Industry"!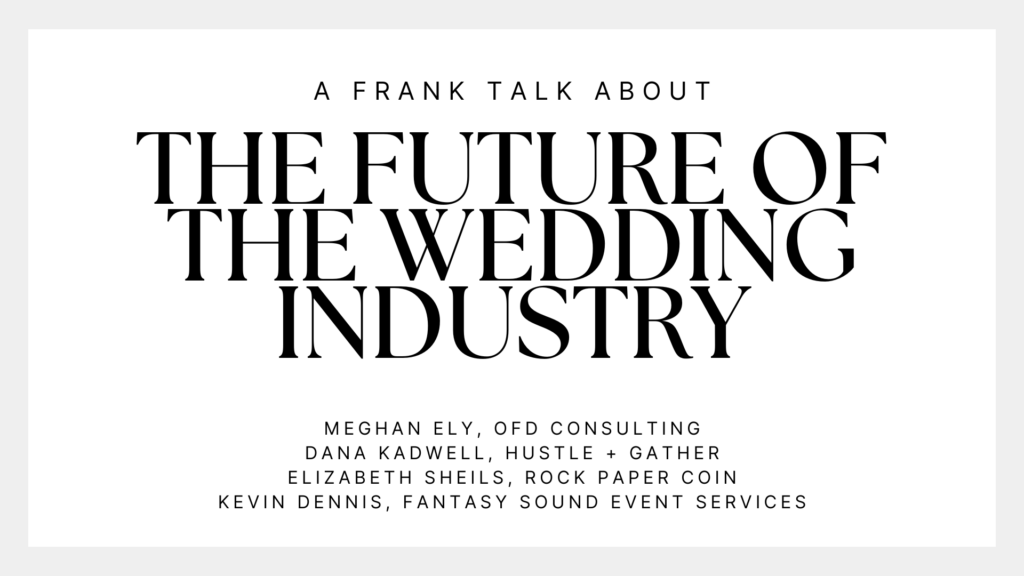 Dana Kadwell, Hustle + Gather
Instagram: @hustleandgather
Download your free business resource guide!
Elizabeth Sheils, Rock Paper Coin
Instagram: @rockpapercoin
Access your free tech audit download!
Kevin Dennis, Fantasy Sound Event Services
Instagram: @fsesevents
'Mind Your Wedding Business Podcast' launching in August 2023!