An award-winning planner and manager of the Seattle branch of Bridal Bliss, Elizabeth is a data-driven force in the industry with a wealth of knowledge about business development and growth from over a decade of on-the-ground work. While working with sister-in-law, Nora, at Bridal Bliss, she saw a gap in the industry for a digital solution that would make the contract and invoice process more efficient and collaborative for a couple and their event team.
In 2018, Elizabeth and Nora came together to launch Rock Paper Coin, the very solution they had been seeking for years at Bridal Bliss. Since then, she has been committed to supporting and educating industry professionals through thought leadership in regards to sales, organization, budgeting, market growth, and enhancing the client experience. Her bubbly personality and unmatched smile have won over audiences throughout the Pacific Northwest and helps to create close and meaningful relationships with those around her. Elizabeth was recently recognized by Special Events in their Top 25 Event Pros to Watch series.
Fun fact: Elizabeth was once set up on a blind date by Nora — it just so happened to be her own brother-in-law, which led then-friends to become sisters! Nowadays, Elizabeth spends her free time with her family, hiking through the best trails and parks the Pacific Northwest has to offer. She has also been actively involved in the Big Brothers Big Sisters program for the past 11 years.
Speaking Topics
The Conversion Factor: How to Turn Inquiries into Bookings*
Mastering Email as an Event Professional (Once and For All!)*
Pulling Back the Curtain on Your Business Structure
Turning Dreams into Reality: The keys to bringing your ideas to life
*Available for virtual presentations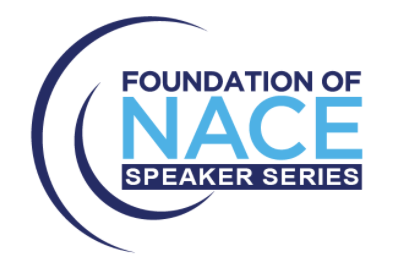 Already booked this speaker?
Getting to Know You
What topics do you enjoy speaking on the most?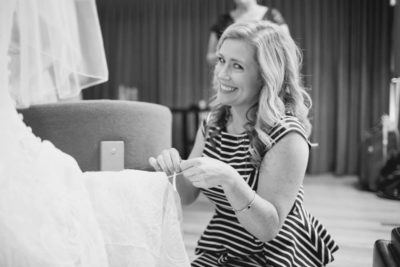 I love sharing my passion about sales techniques and how to get more bookings. It's a fascinating topic and many people think "sales is scary" or "I am not a good sales person", but I am here to say, anyone can be a good sales person. It just takes practice.
Another topic that really hits home for me is email management. This directly impacts my work / life balance as a mother, wife, friend, sister, etc. I could email all day and night and did through the first years of my career. After practicing a email work flow style, I have come to love my inbox and emails. I
What topic would you love to tackle next?
This is an interesting question and I think I would love to talk more about the importance of budgeting for businesses and sticking to it. I love budgeting, excel, studying spending and forecasting. Budgets can be a powerful tool that can be used for future decision making. If you are forced to look at what the numbers actually tell you, you might think twice about a decision.
Another topic would be about deposits. The wedding and event industry does not have a standard deposit. Some people take flat fees, other percentages. It is important for businesses to study their revenue stream and decide what deposit works well for their business.
How would you describe your speaking style?
I am bubbly, smiley and playful. I love being real and making people feel comfortable. I might crack a few little jokes about myself or accidentally let a swear words slip, but let's be honest – who wants to be in a stuffy room. I want to make everyone feel welcomed, at ease and that knowledge is power. So wherever you are in your business, there should always be room for learning.
When heading to a wedding industry conference, I never leave home without my….
I would never leave home without my phone or a hair tie. But in all honesty, I am OCD about packing, so I really never leave home without anything that wasn't on my packing list.
Where would you love to speak next?
Engage